Thank you to all who purchased calendar days for raffle tickets. We had a great fundraiser! The winners are: 150.00 - Brenda Crockett, 100.00 - Donna Jones, 50.00 - Johnnie Owens. Congratulations to our winners!
8th Grade Night at the Jr High Volleyball Regional Tournament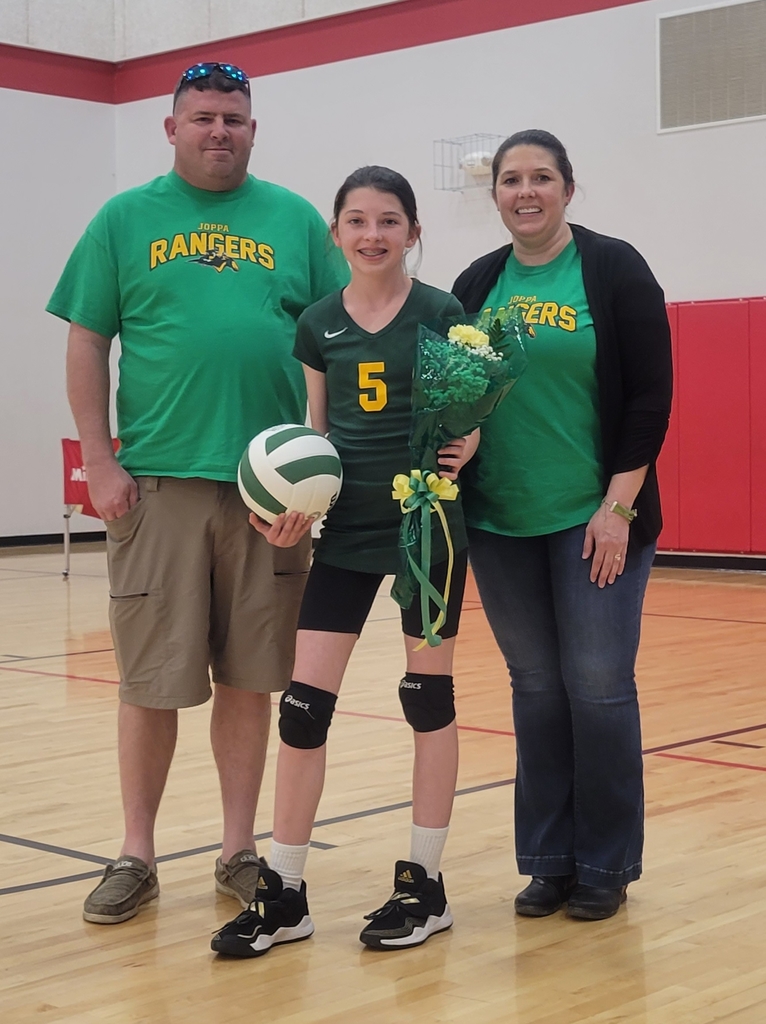 Juniors completed the SAT graduation requirement this week. Big shout out the other students, faculty, and staff for keeping the hallways quiet for testing.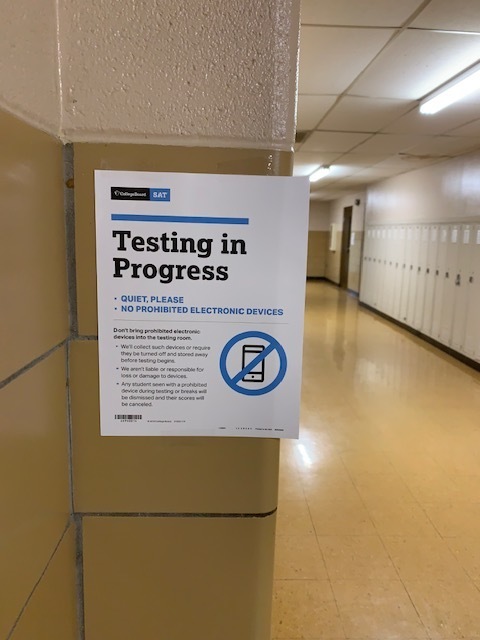 The Joppa High School Seniors would like to thank El Toro Loco and Hughes Market for partnering with us to help earn money for our Senior Trip. The fundraisers were extremely successful! We made a little over 2,600.00. Thank you to everyone who purchased raffle tickets, and who ate at El Toro Loco on our Senior Night. We are so blessed with a wonderful, supportive community.
The 6th graders are playing career bingo with James from TRIO.

Let's Get Physical! Starting Monday, March 28, 2022, Joppa Jr/Sr High will start requiring all students grades7-12 who take PE to have a change of clothing for PE class. This means students will now be changing into a separate outfit for class. Please make sure to bring a different Shirt (No Tank tops or Muscle tanks), Shorts (must be fingertip length) or pants, and Tennis Shoes (No Crocs or Boots allowed). Please note that since dressing out will now be expected for PE, it is part of your grade. The PE syllabus will be given to each student, and it must be signed. The new requirements and grading scale has been updated. The syllabus should be signed and returned by Mar 31, 2022.
Congratulations to Libbie Lumbley. She placed 1st in Mathematics during the WYSE/Academic Challenge Sectional Competition. She will compete to the State Competition in April.

In honor of St. Patrick's Day, 3rd graders held a Leprechaun Family Reunion. Students had 10 math challenges they had to complete to find their "pot of gold" at the end of the rainbow.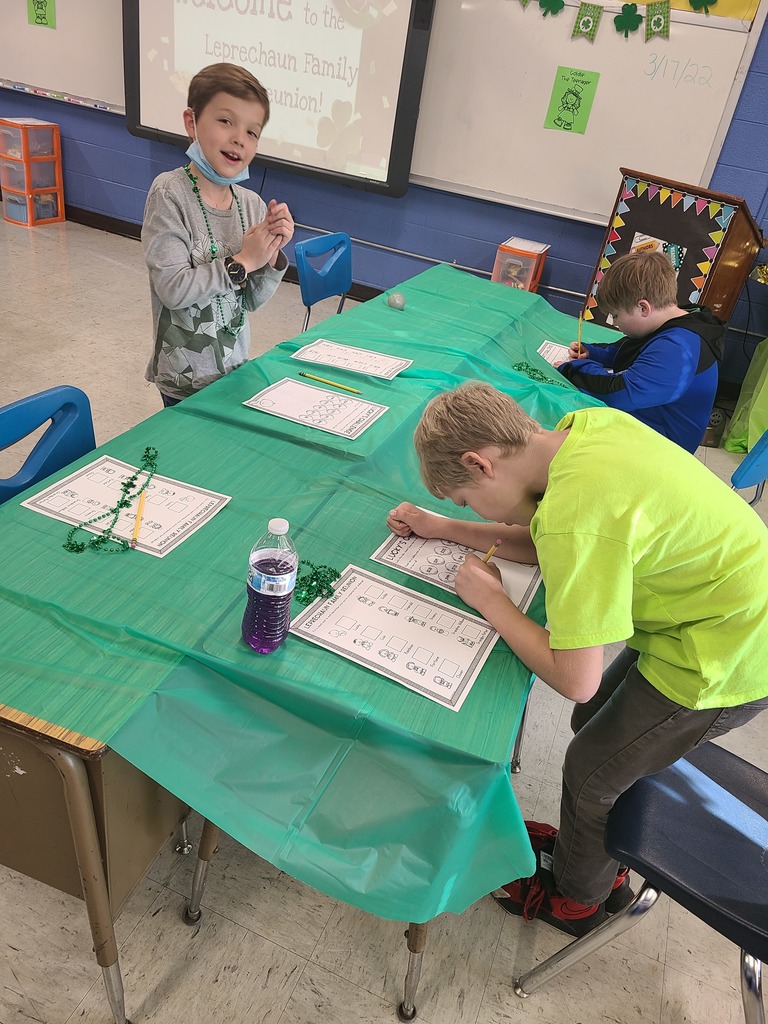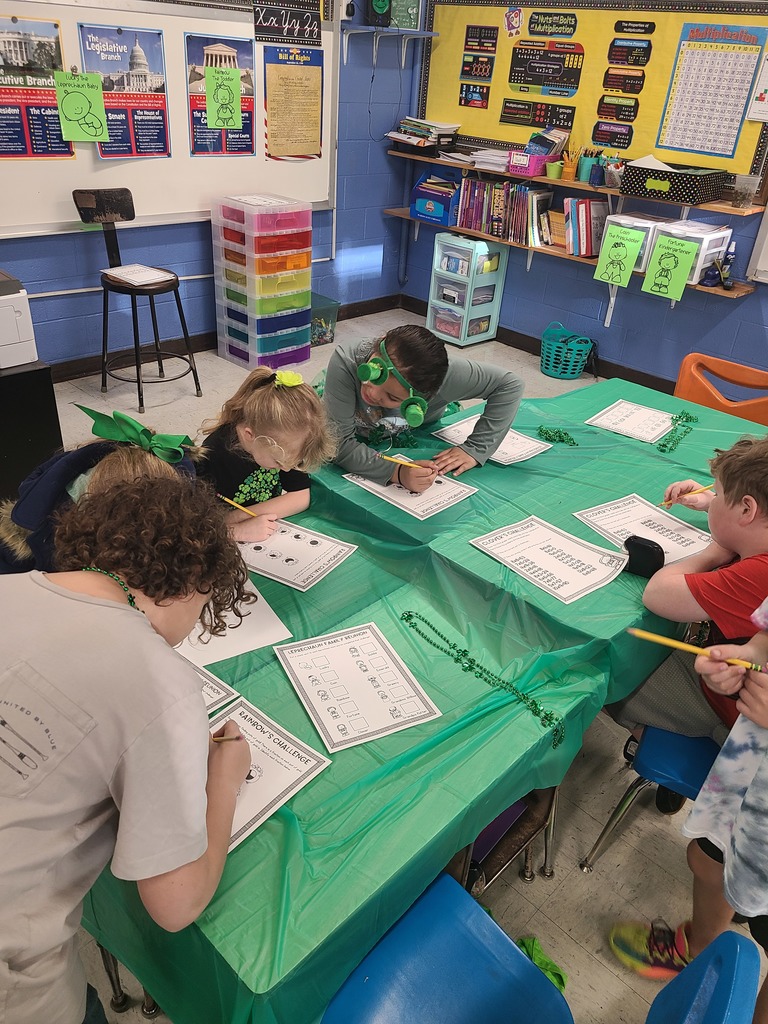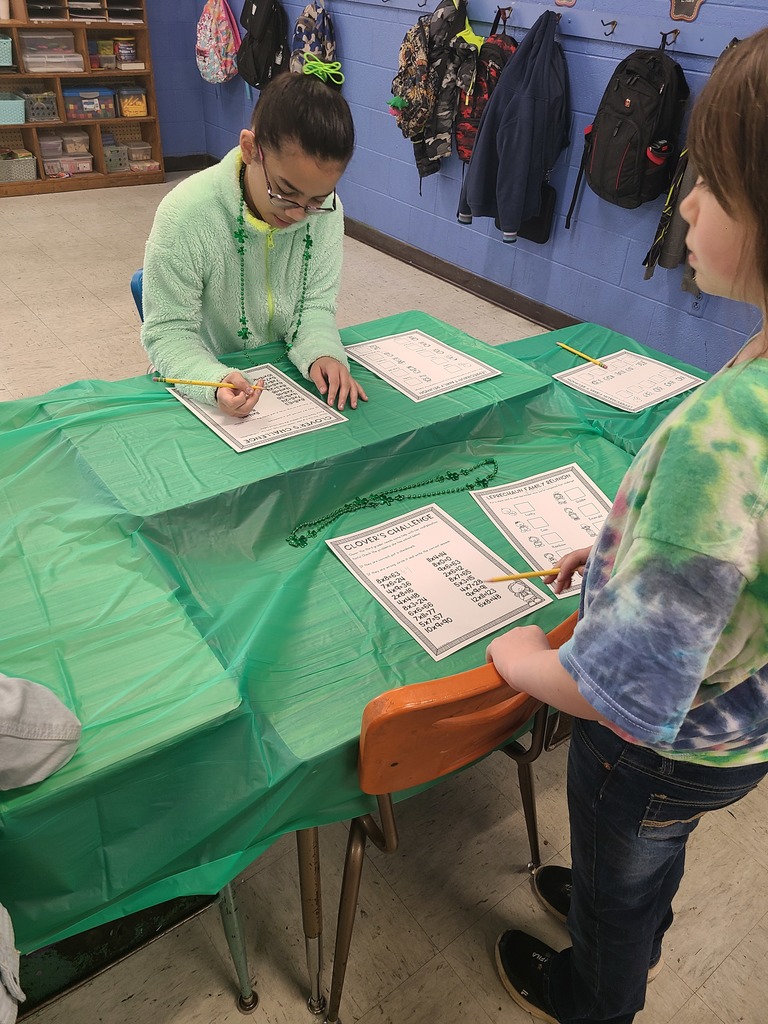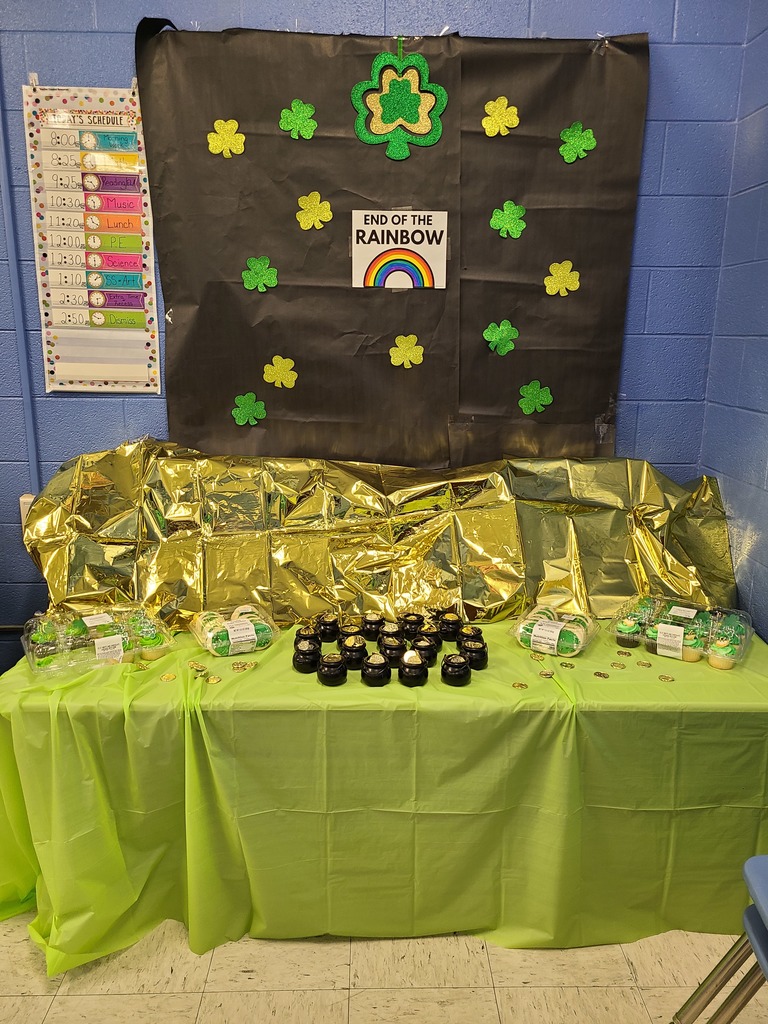 FFA was gracious enough to bring baby animals and farm equipment to share with Pre K through 6th grades, It was a fun filled learning day!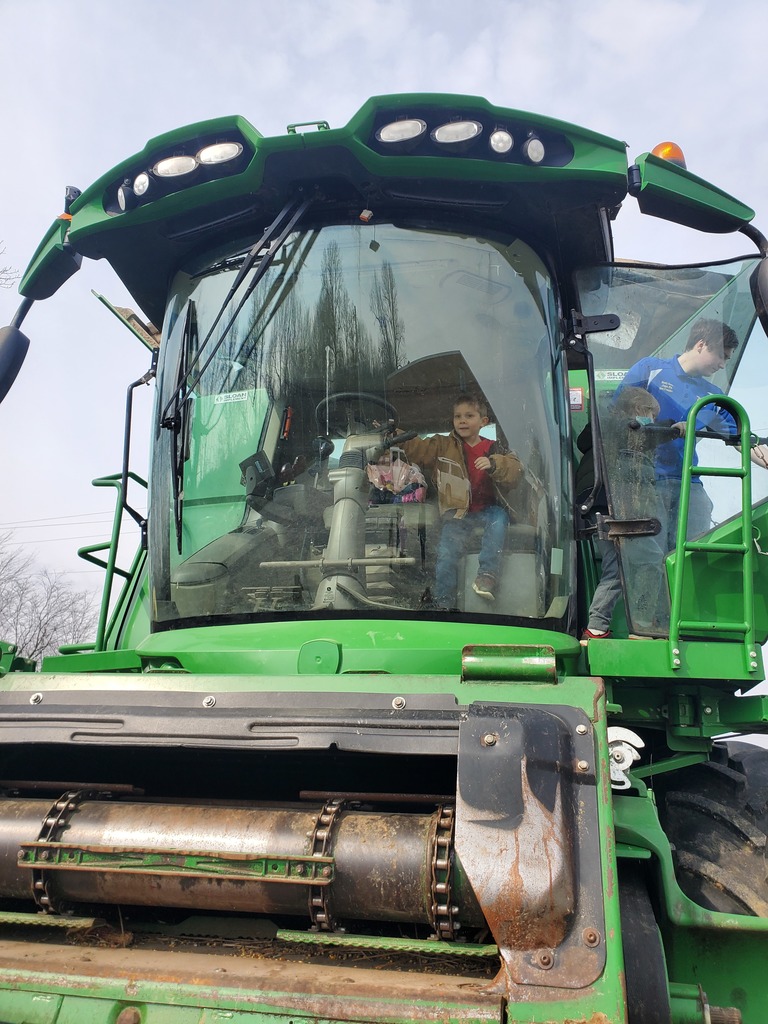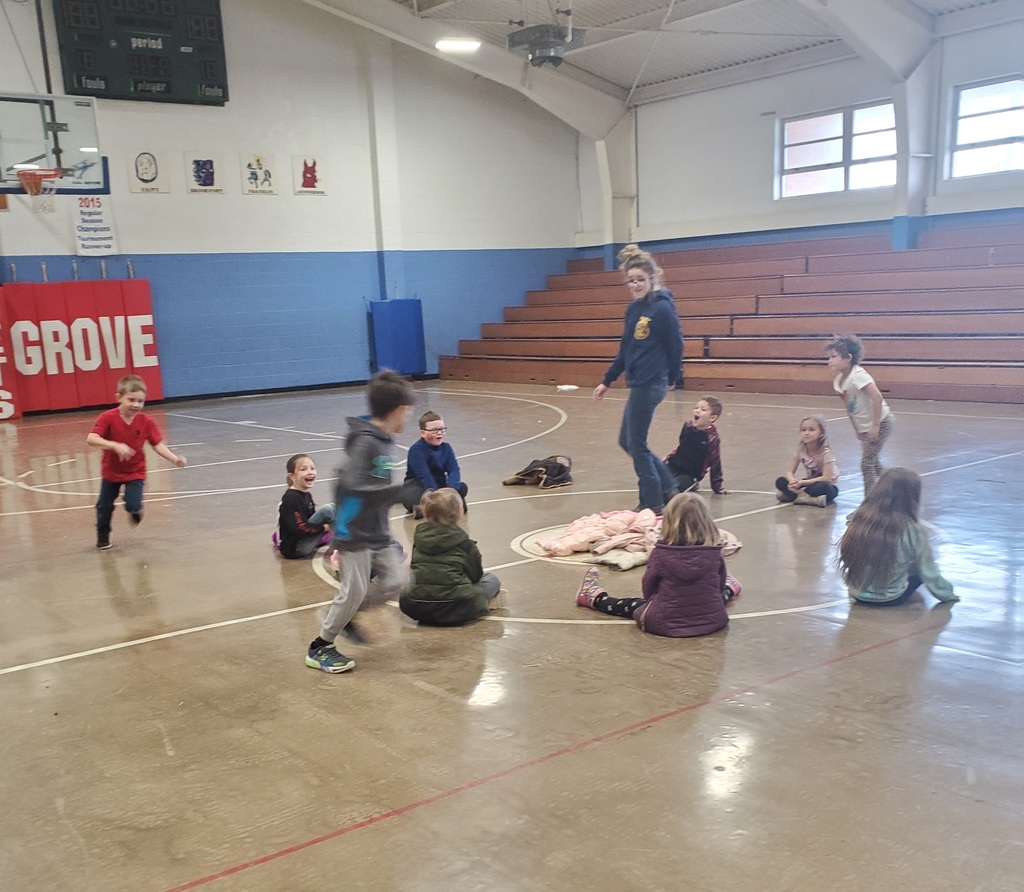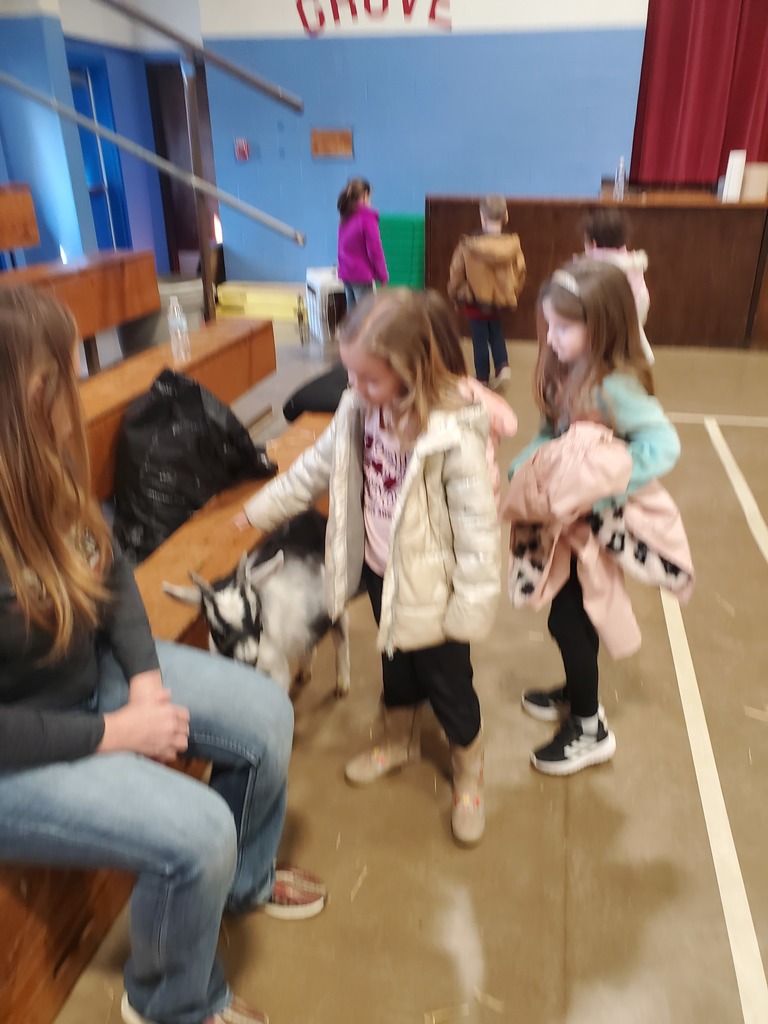 Last nights 5th and 6th boys and girls basketball banquet. Great job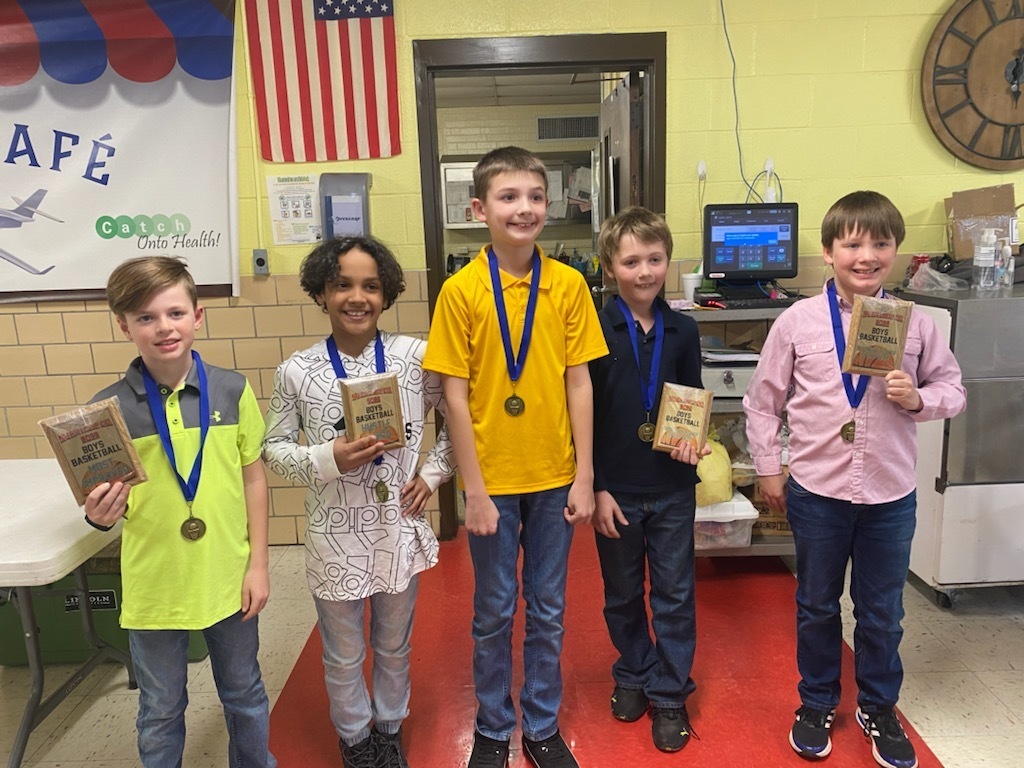 Just a Reminder that tonight is the 5th and 6th grade boys/girls basketball sports banquet at Maple Grove. Its will start at 5:30 in the cafeteria.

Thank you to the FFA for hosting the Touch a Tractor/Petting Zoo today. My students loved it. Here are some pics that I took today.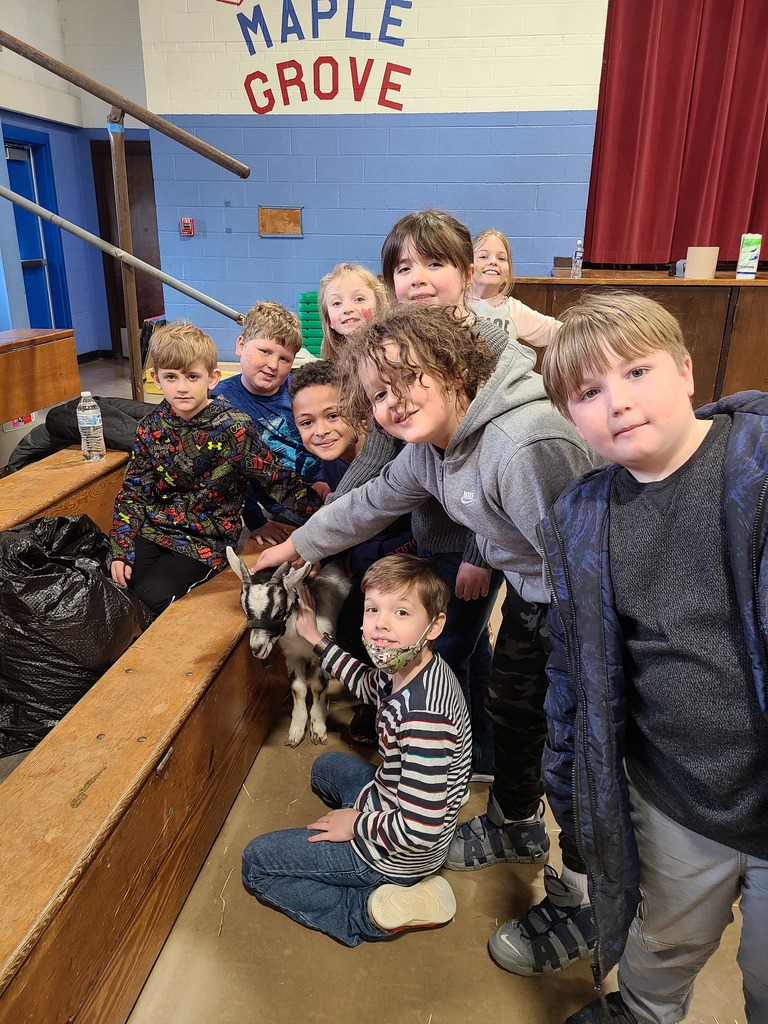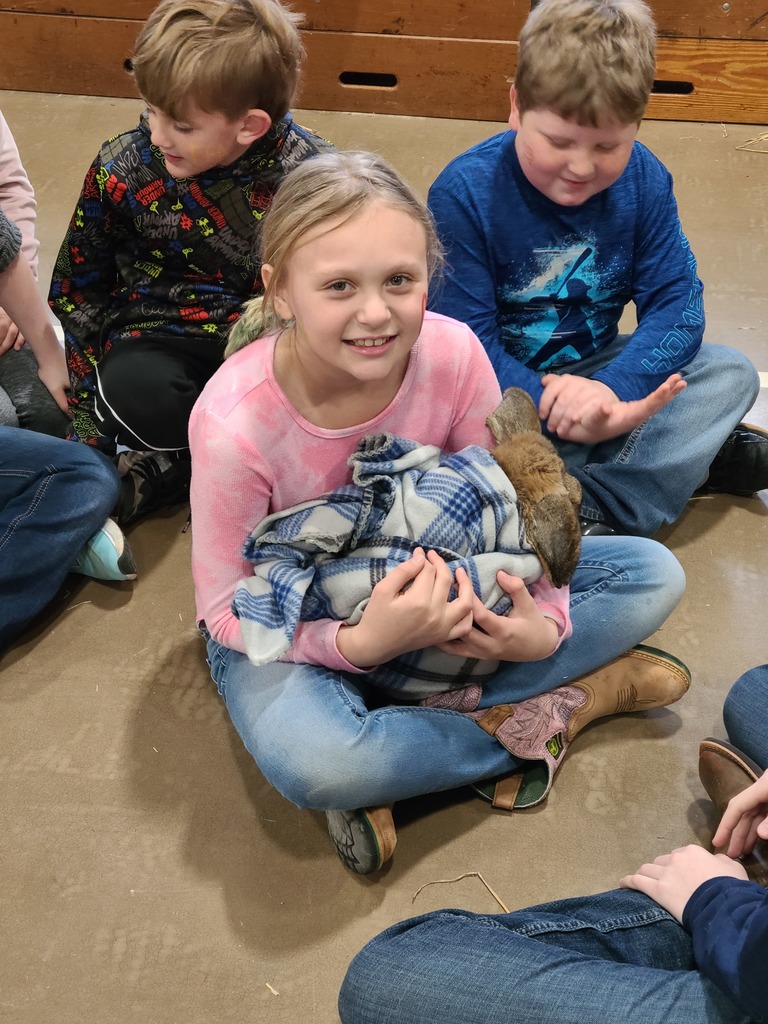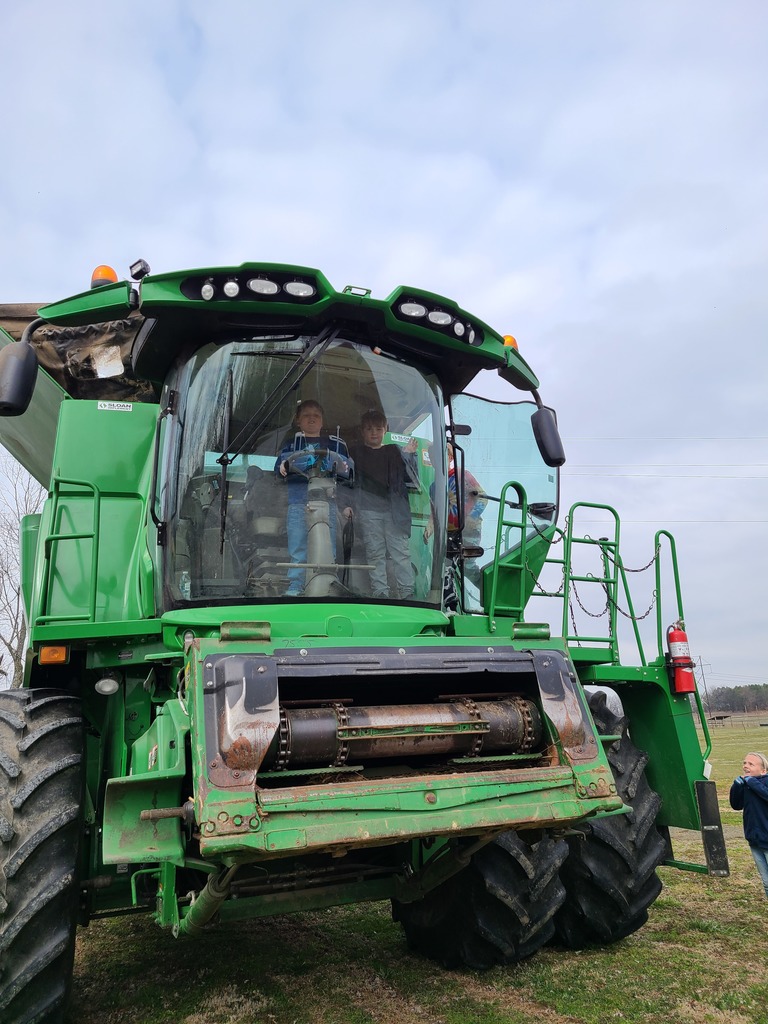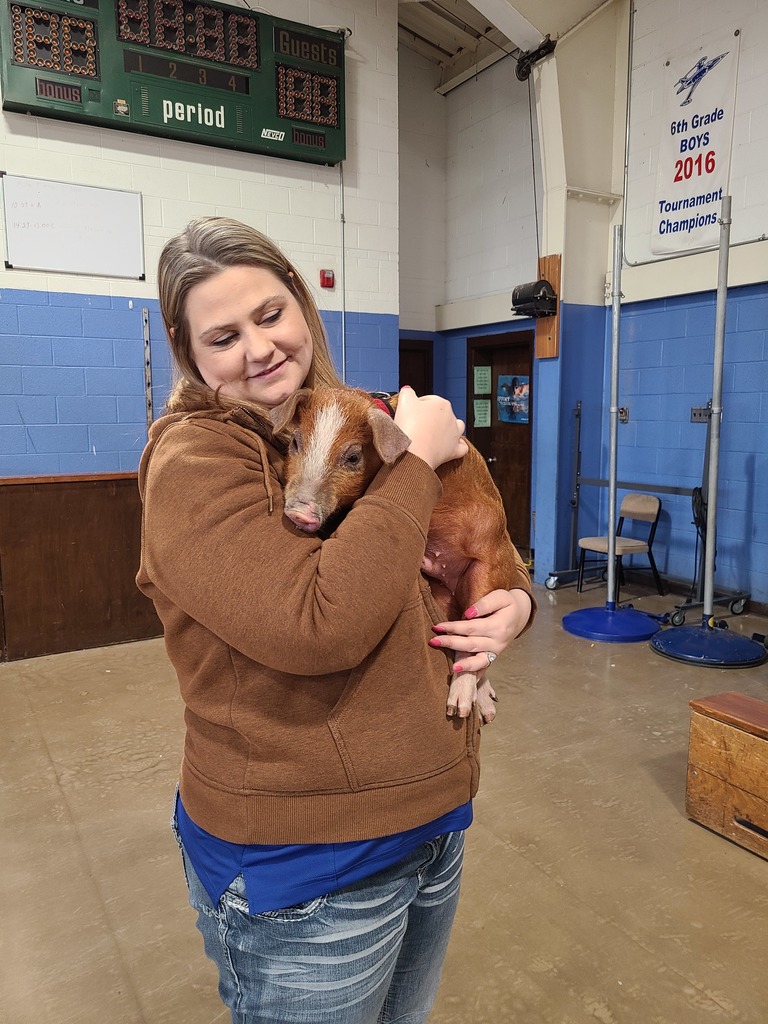 Lick Creek has called and canceled tonight's Jr. High Volleyball game do to weather concerns. Also, all practices today will end at 4:30 and will be inside.

Mr. May's junior English class participated in hands-on learning to prepare for the SAT on March 23. Students discussed question types and the importance of knowing what the question is asking. Mr. May then had his students cut apart SAT questions and glue them under the appropriate category. This hands-on activity engaged student learning as they took an active role in their success with test prep.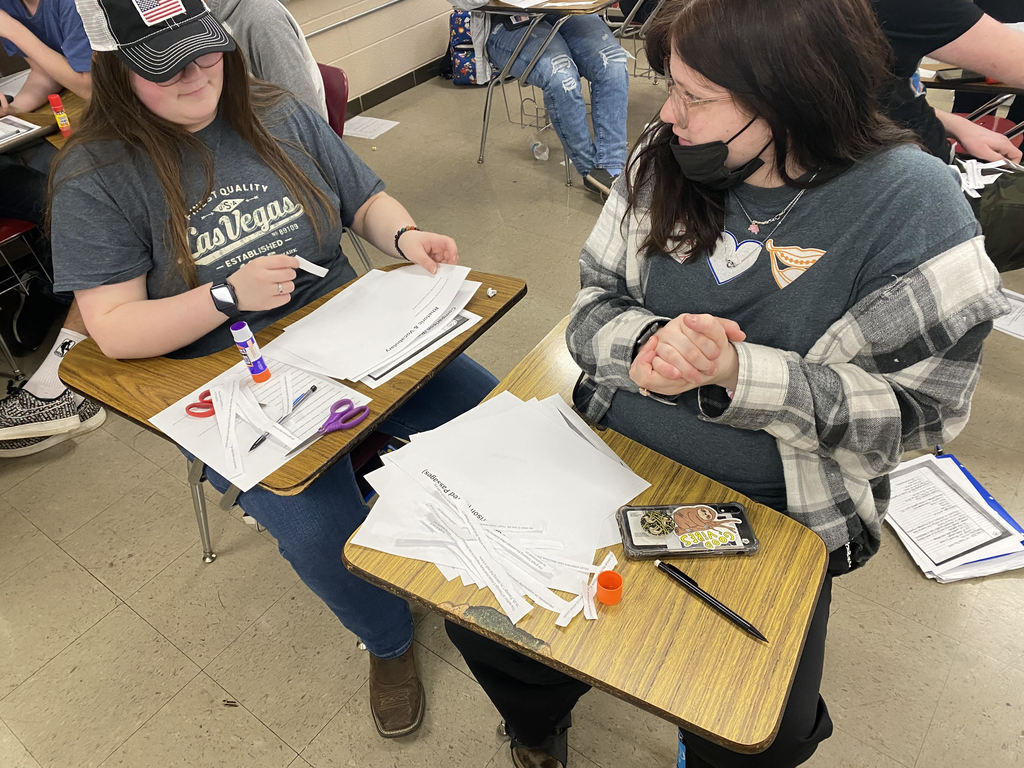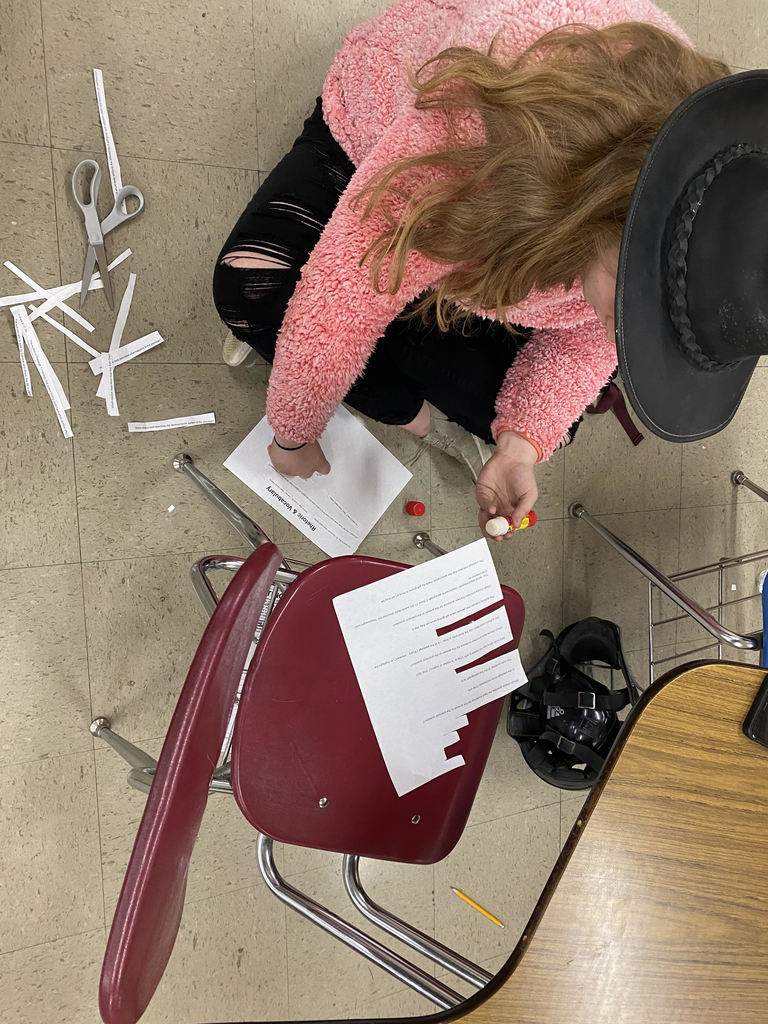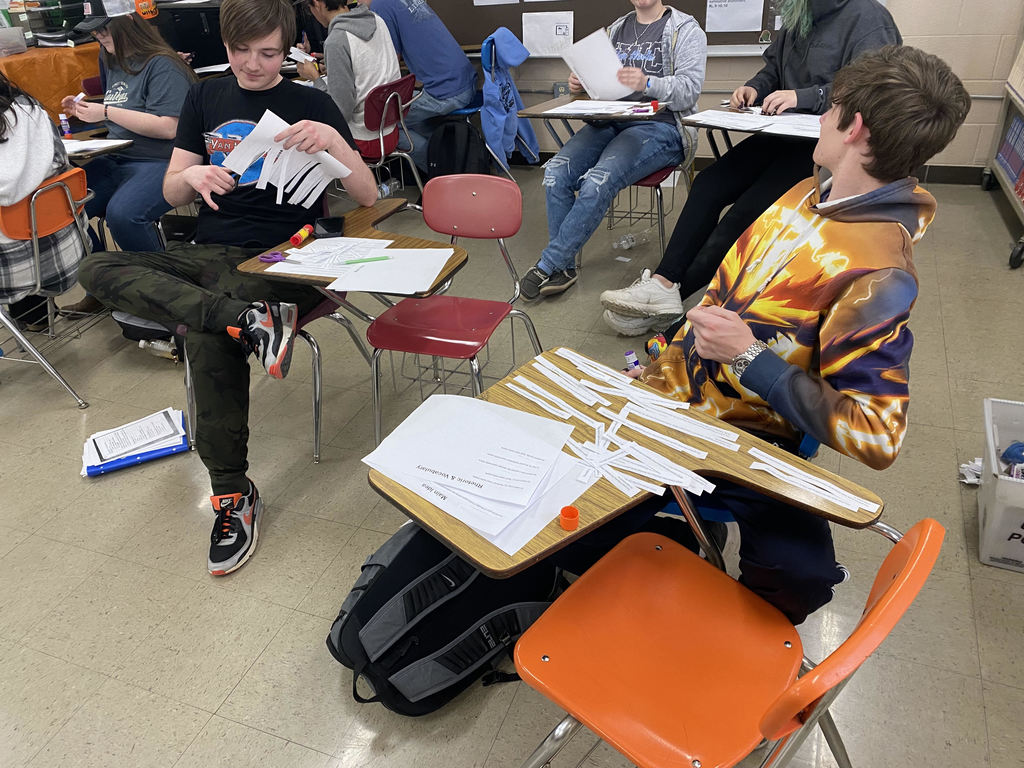 Pre-K students enjoyed celebrating Dr. Seuss's birthday by making and eating "Green Eggs and Ham" and hats like "The Cat and the Hat"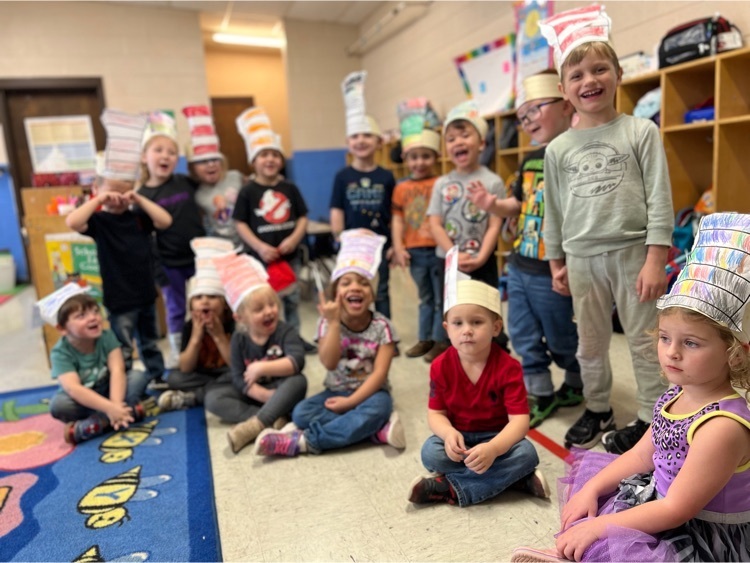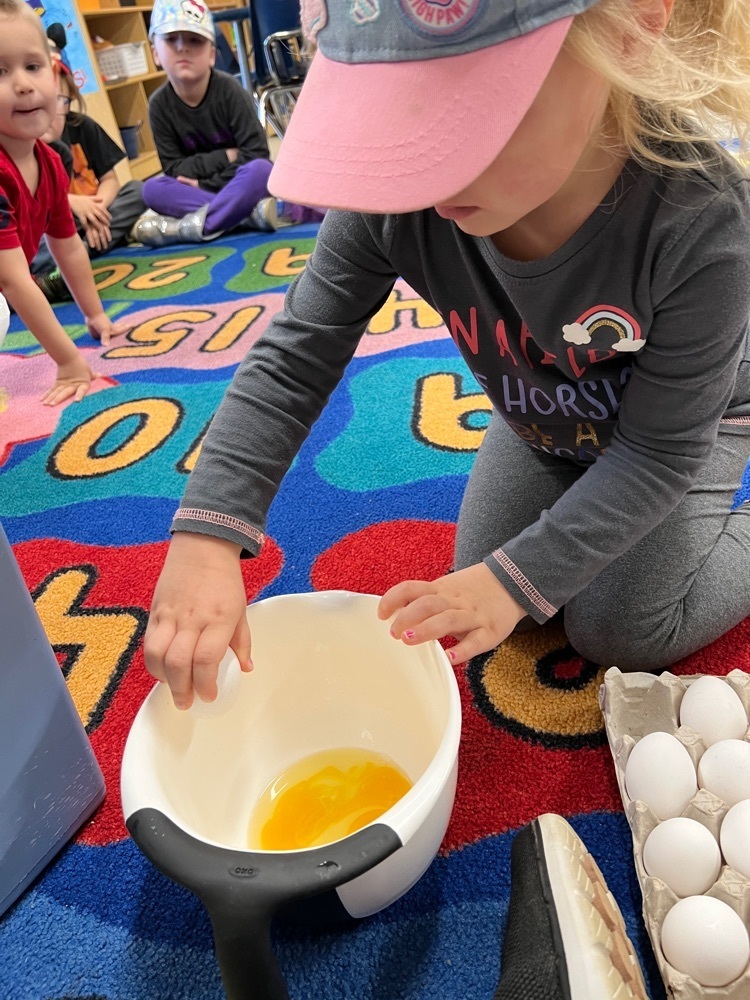 "Reading is our Thing!" First Graders celebrated Dr. Seuss week.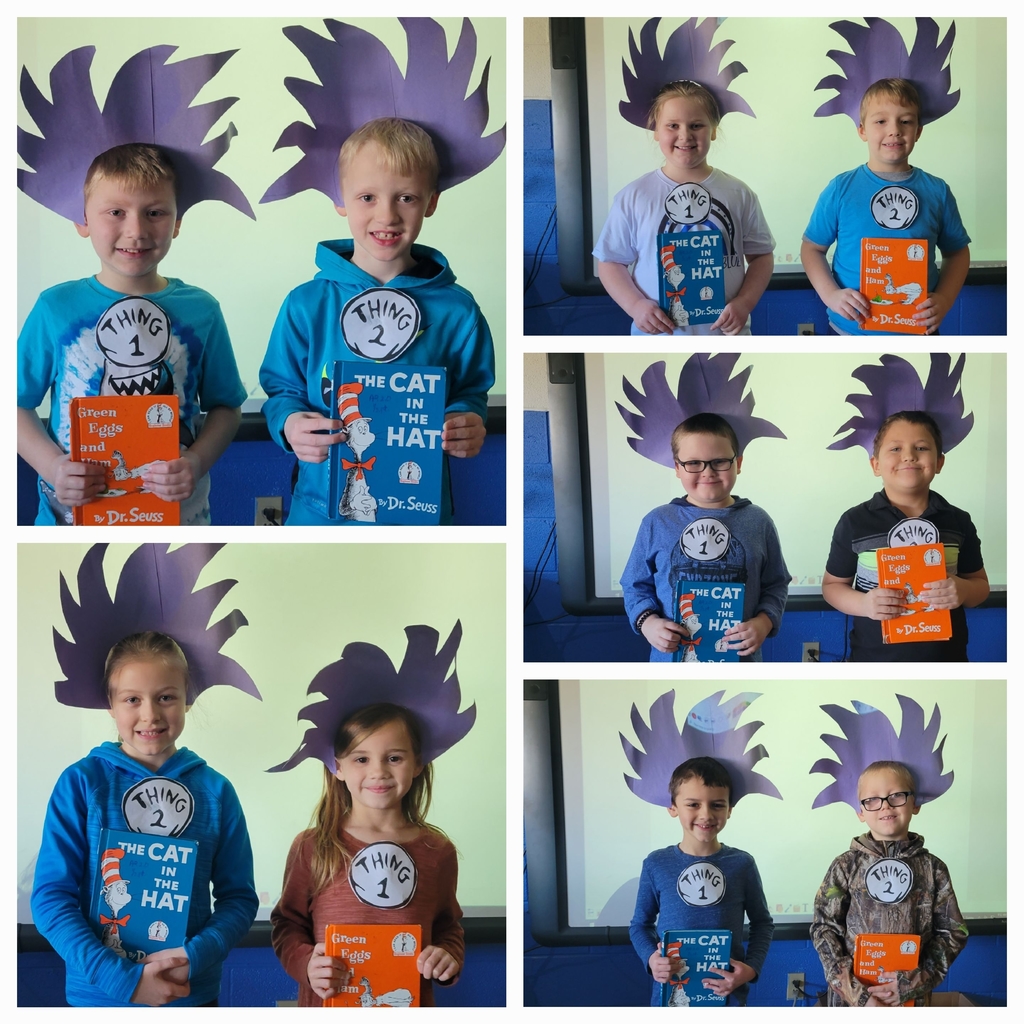 Southern Illinois University representative visited with students interested in SIU. She answered questions and explained the admissions process.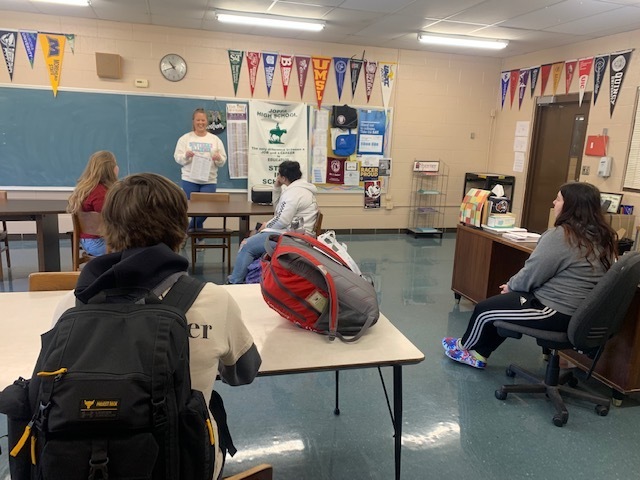 Seniors interested in taking SCC Summer and/or Fall classes need to sign up with Mrs. Bellamey.

Thank you to all who participated in Back the Blue Day and donated to the Utley family. There was a nice write-up on Facebook about our schools I wanted to share.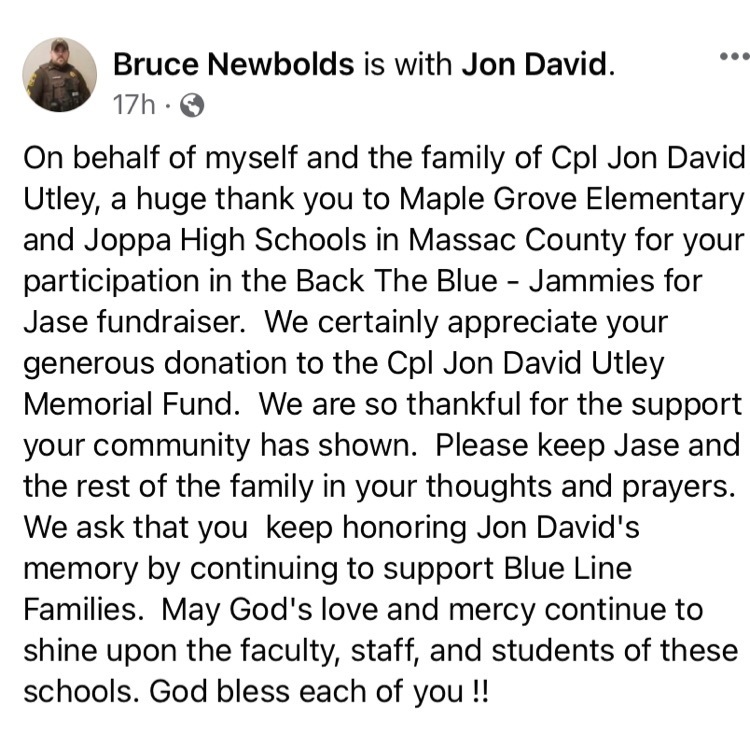 The seniors are selling chances for three meat bundles from Hughes Market: $150, $100, and $50. Contact any senior to see how to purchase these. They will be raffled off at Senior Night at El Toro Loco on March 24. Come out and enjoy some Mexican food, see if you won a bundle, and help our seniors pay for their senior trip. See you there!